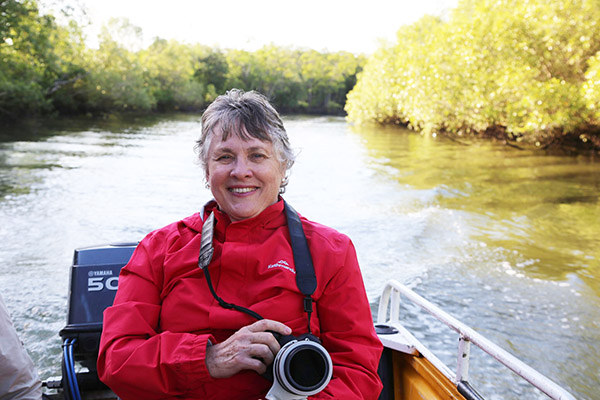 Curriculum Vitae
Born: 1943 Sydney Australia
Education: National Art School, East Sydney Technical College, 1961-1964; Art IV Prize, Sydney Teachers College 1965; Teachers Certificate, 1966; Bachelor of Art Education, Alexander Mackie College of Advanced Education, 1983; Evening studies at National art school in life drawing and life painting and etching. Fellow of The Royal Society of New South Wales, 2017; Associate of Royal Art Society; Member of the Marine Artists Society, 2017; Member of Australian Watercolour Institute; Member of the Print Council of Australia.
Activities: Taught in Secondary schools, Technical Colleges, Colleges of Advanced Education, numerous community art schools; Employed as Historian of Department of Main and author of their history book, 'The Roadmakers'. Author of 'Australia, an artists journey through the landscape' Master Printer; Artist; Designer; Advisory editor of Australian Artist Magazine; and Public Speaker. Established Griffith Studio and Graphic Workshop, 1976. Produced over 400 editions of my own limited edition prints, and over 300 editions of more than 20 other prominent Australian artists; Supporter of charities through gifts of work to raise money.
Overseas studies: Extensive travel Internationally from 1971. Experience in Europe, England, Israel, USA and Asia. Invitation to Maritime Museum Paris, 1987; Guest at the Art Centre Ubud, Indonesia, 1993; Thailand 1995; Turkey 1995; Official tour to Hong Kong, 1995 – Exhibition funded by International Cultural Relations Branch of the Department of Foreign Affairs and Trade and Arts Council; Project in Borneo on the environment, 1996. Project the on Galapagos Islands and Ecuador, 2005. Visitation to a number of Islands in the Pacific for an ongoing project. Study of Lighthouses in Ireland. Frequent trips to the United States.
Exhibitions: Exhibited at Barry Stern Galleries, Sydney, for many years with numerous one-woman shows. Up to 3 exhibitions held each year at other galleries in Sydney, regional NSW and interstate. Invited to exhibit in many group shows. Over the past 40 years exhibited at Art Equity, Sydney; Galeria Aniela, Kangaroo Valley; Forest Gallery, South Durras; Boyd Fine Art Gallery, Narellan; Lake Russell Gallery, Coffs Harbour; Hang Ups, Brisbane, Solander Gallery, Canberra, Beaver Gallery, Canberra; Kensington Gallery, Adelaide; Berrima Galleries, Berrima, Cooks Hill Gallery, Newcastle; PG Printmaker Gallery, Fitzroy; Editions Gallery, South Melbourne; Something Special Gallery, Bexley; Q Gallery, Birkenhead; Bundaberg Regional Gallery, Bundaberg; Hazelhurst Regional Gallery and Art Centre, Gymea; Art Arena Gallery, Wollongong; Art Co-ordinates, Subiaco; Art Incorporate, Sydney; Artist's Deli, Bowral; Blackfriars Gallery, Glebe; Breewood Gallery, Katoomba; Sassafras Gallery, Kurrajong; Bridge Street Gallery, Sydney; Bungendore Woodworks Gallery, Bungendore; Gallery 460, Gosford; Design Gallery, Terrigal, Perc Tucker Regional Gallery, Townsville, Francis Keevil Gallery, Double Bay; Qdos Gallery, Geelong; Tynte Gallery, Adelaide. Canberra Museum Canberra, Grenfell Regional Gallery, Grenfell; Fairfield Regional Gallery, Fairfield; Perc Tucker Regional Gallery, Townsville, Blacktown Hospital art Program exhibition.
Project Examples: Family law Court, Parramatta. In 1990, commissioned to produce 12 watercolour images to be hung in the public spaces of the new building. The works were required to be colourful, cheerful, non-controversial in subject matter, or to display or imply any anger or aggression. They were required to have a calming effect. I produced 12 scenes of colonial Parramatta and environs, depicting everyday life in those times.
Over many years I have produced images in paint and print of the Great Barrier Reef. Particular emphasis has been placed on the wildlife of Northern Queenland and the implied threat of climate change and pollution to the underwater life of the region. Reef images were used on banners and street signs produced by Perc Tucker Regional Gallery, Townsville, to advertise their "Reef" exhibition in 2016.
Memorare of the Snow. In 2007 I was commissioned to provide a history painting for St Gregory's College, Campbelltown. It was to be an inspiration to the boys in its content and provide an art statement to reinforce the importance of culture in their lives. The theme related to the founder of the Marist Brothers, Marcellin Champagnat. The 140 cm x 190 cm work, anoil on linen painting, now hangs in the school's Assembly Hall. The headmaster also commissioned the production of a limited edition etching that raised money for the school. I also designed the school's ceremonial banners.
Four history paintings are now part of the collection of the Perc Tucker Regional Gallery, Townsville. They relate to the first positive contact between the original inhabitants of the area and European settlers. James Morrill, a young Englishman, survived a shipwreck on the reef in 1842, reached the shore, and was taken in and sheltered by the local aboriginal people. He lived among them for the next seventeen years, finally re-joining the European community. It is a story of the meeting of two cultures, and the works provide a narrative in the course of reconciliation.
Feather Map Project. In 2016 I was approached by the University of New South Wales (UNSW) to prepare imagery that would help them to spread the message of the Feather Map project which they were undertaking in conjunction with the Australian Nuclear Science and Technology Organisation (ANSTO). They required an informative poster, depicting a number of threatened bird species. The images needed to be sufficiently accurate to enable identification and the work was translated into a very effective poster that has been widely distributed.
Wetland Project. My work over the past couple of years has had an emphasis on wetland preservation. I have depicted in oils and acrylics, the birds and animals that depend on healthy wetlands for survival. Over 50 images were exhibited in a very well received one-woman show called "Teeming with Life, The Wongaloo Project" at the Perc Tucker Gallery Townsville. Bungendore Woodworks Gallery showed this work in an exhibition called "Teeming with Life, care of wetlands". Many of these images are now exhibited in the Blacktown Hospital as part of the combined hospital art program.
Other works:
Design of the Bicentennial toile and Macquarie toile in 2008. Royalties emanating from the printing and sale of these fabrics were directed to the Historical Society.
Design of the Mary MacKillop toile, produced for the Sisters of St Joseph to raise funds to assist in the beatification of Sister Mary MacKillop.
Design of tissue boxes for Kimberly Clark. The novel pedestal incorporated in the designs was a world first and are still employed across the Kimberly Clark range.
Design of the Waratah(s) depicted on the NSW driver's licence. (a cooperative project between the Roads and Traffic Authority and Olivetti, employing hologram technology for the first time in the world for such an application).
Design of the sculptural embroidery "Resonances of Inspiration" for Penrith City Council, featured in the Joan Sutherland Performing Arts Centre.
Design of an Australian Design Award winning letterbox for Morris Productions.
Commission from Department of Prime Minister and Cabinet to provide one of three limited edition prints for a package presented to the 21 Heads of State attending the 2007 APEC meeting in Sydney.
Mural at PLC, Concord, in collaboration with students.
Portraits of prominent Australians for many private and public collections.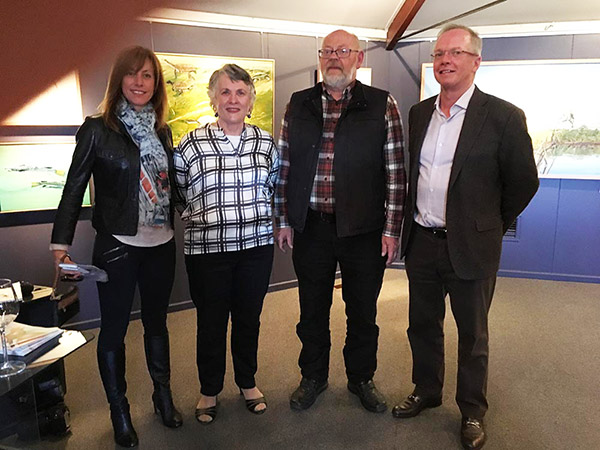 Proficiency and professional skills.
I am a recognized teacher and public speaker. I work in a number of mediums and teach these skills to many levels. Some of these skills include printmaking in the areas of lithography, etching, and relief block technique; Oil painting and acrylic painting in landscape, portrait and still life; and watercolour and graphic techniques. As a citizen scientist, I work with others to draw attention to environmental issues and have illustrated many books and articles and posters. I have executed many major design projects that have been successful. I have the necessary skills and some complementary ones to do most commissions that come my way.
Hobbies and interests: Apart from art, my interests include reading, gardening, bushwalking, travelling to learn about the world and art, camping, environment issues, and history research. I have a particular interest in lighthouses and marine art.